Libuse C. – cystitis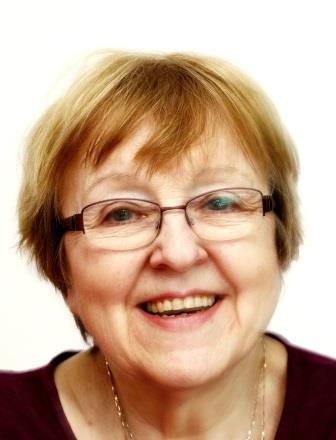 At the time I was dealing with the cystitis for almost four months. Sometimes I used to have a pain in the kidney area. I hate to solve medical problems through the physician and I was stubbornly looking for various alternatives. I tried to keep the drinking regime and all day I drank tea and plain water. I did not drink alcohol, coffee and did not eat spicy food, didn´t walk barefoot but the stamina of the inflammation was strange. I also felt pain on the left side so the darkest thoughts were going through my head. After reading the published experience, I bought the product with one pack free of charge.
I was already invited to urology center where my doctor recommended medicine URIVAC. It is 3 months treatment-vaccine strains of bacterial pathogens of most common urological inflammation so I stopped taking Penoxal for this time. I used Penoxal before the vaccine for 2 weeks and the condition at that time improved relatively quickly. I was happy with natural solutions recommended by the urologist because I knew that he wanted to locate the source of the disease rather than just treat the consequences. I started taking Penoxal again right after I was done with Urivac because I felt that the burning of the bladder remained plus I had an inflamed knee and shoulder. Also conjunctivitis problem began to bother me because I work with computer. I suffer from heartburn but I have had that since childhood. Concerning my diet, I had to limit flour to minimum and drink no milk because hate the taste of casein. However the menu can be very tasty even without these ingredients. I do not suffer from overweight and I only consume small portions of food. The biggest part in my diet are vegetables but I do not avoid meat. Neither good coffee but I only drink high quality coffee, freshly ground, no sugar sometimes with a little bit of extra hot water. Sporadically I slightly sweeten it with honey but only when the coffee is lukewarm.
My greatest suffering was to say no to coffee during the chronic inflammation of the urinary tract. I'm not an ascetic and I regreted that I could not get even a glass of wine sometimes without getting the inflammation again. I was depressed because of the pain in my joints. In principle I refuse any disease and unconsciously I fight against and do my best to avoid any chemical treatment, antibiotics or corticoids and so forth. Things got even worse because I began to feel the pressure in the gums. I had no particular problems with teeth ever and I do not miss even a single tooth with the exception of wisdom teeth. Incipient periodontitis symptoms scared me a lot. I felt tired but I still remained optimistic.
I took the offer of Penoxal and happily used it twice a day again. The effect of this product literally stunned me. Within 14 days my joints and burning eyes did not hurt anymore, fatigue vanished. The pressure in the gums miraculously stopped and tooth sensitivity to cold and hot too. Bladder burning doesn´t show up anymore and I can enjoy my coffee and the occasional glass of wine. I can eat piquant food without having any problems and I can even walk barefoot again. Walking barefoot is indispensable for me. It feels much better when you get out the accumulated static electricity from your body. I decided to return and buy the biggest package of Penoxal with one more for my husband. I was nicely surprised that I got rid of the heartburn (this problem is hereditary in our family). Before only baking soda seemed to help plus the baking soda is supposed to be beneficial for de-acidification but it shouldn´t be too often becuase after all it is sodium. When the hearburn came back I just grated raw potatoes and it eliminated the discomfort.
My husband has a slightly enlarged prostate and the condition does not change, but he regularly takes preventive examinations as well as an endocrinologist visits with a slightly enlarged thyroid gland. He won´t let anybody touch his thyroid gland even when the doctor recommends surgery. So Penoxal could be a hope for him as well and I will only let you know about his problem in 4 months, after he is done using the big package that I recommend because it is a very good price option and most importantly you have the product at home so you can be strengthening the immune system for 4 months without break.

For me using Penoxal is not really a treatment but more like strengthening the immune system with something that can not get into the body any other way. I strongly recommend all people to try it the same way I do. People have great opportunities to solve their problems themselves without the help of doctors who are overloaded by the administration. They are mostly hooked by the pharmaceutical industry who are pushing them to force the patients to take their products. These drugs also have a secondary negative health impact and their target is to get the cycle of maintained patients bigger. I have a feeling that doctors are already being directed at universities where they are trained to have one sided approach instead of the holistic approach to heal people. Mainly they are indirect sellers of pharmaceutical industry. Their interest doesn´t include people growing herbs and using natural products (see unreasonable bans of the European Union) to solve their health consciously with the use of doctors only in extreme urgency. Penoxal is such a solution. With big thanks I am writing my opinion to get it into the subconscious of people.
Information about the article:
The story outlined is true and it was written by Libuse. Would you like to share your story too? It will help others to decide and we will gladly reward you for it. SHARE YOUR STORY