Rose M. – melanoma of the small intestine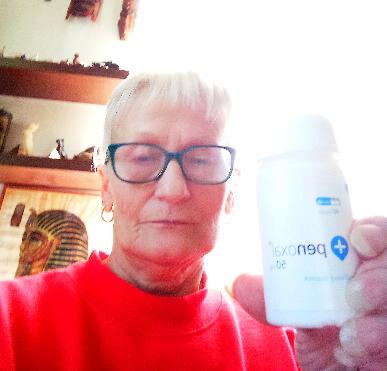 Hello,
my name is Rose and I'm 63 years old. Last summer my mother died. Apart from my childhood I'd lived with her for 40 years under a single roof, taking care of her for the final 10 years of her life. Her death hit me so hard that my immunity plummeted and I began suffering from various aches which affected my stomach and all the joints in my body, large and small. Doctors did tests on me for three months, examined me, and stuffed me full of an increasing amount of drugs which barely helped. I bought various supplements at the pharmacy, to no avail. There was no improvement. Finally, I was diagnosed with a melanoma of the small intestine. As is standard, I underwent an endoscopy which revealed nothing but inflammation. I also went for a colonoscopy but couldn't be finished due to the pain.
Considering my endoscopy and partial colonoscopy results, as well as the suddenly weakened immunity, I was diagnosed with an autoimmune disease—rheumatoid arthritis which, as my rheumatologist confirmed, starts with inflamed bowels. Unfortunately, the disease affected almost all of my joints—hips, shoulder, knees, elbows, wrists, ankles, and toes. My mental health prevented me from fighting the sickness in any way, until a friend sent me a link to Penoxal and my sister bought me the supplement. After 14 days, I finally began feeling better and could limit the doses of certain medications. I was a little taken aback by the price but understood that quality products require lengthy research, and so I've decided to keep taking Penoxal as I'm increasingly certain it helps—among other reasons because my condition improved a lot once I began taking the supplement.
Thank you for having developed Penoxal and allowing me to improve my quality of life.
Information about the article:
The story outlined is true and it was written by Rose. Would you like to share your story too? It will help others to decide and we will gladly reward you for it. SHARE YOUR STORY