Adela D. – immune system and T-cells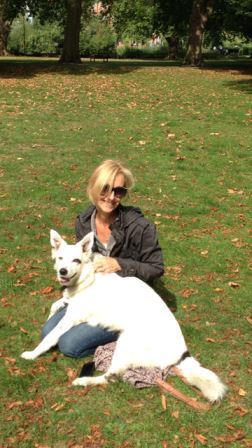 I wanted to share my personal experience of taking Penoxal. I have been taking it since April 2020, just after I had been terribly ill with Covid 19. My friend was very worried about me and she did some research that brought Penoxal my way. I started taking it immediately and my recovery was so remarkable that I felt compelled to do my own research in to the effects of Penoxal on the immune system and on the preservation of T-cells (that have been shown to be critical in fighting Covid 19).
I was also very interested in the benefits of taking Penoxal for detoxifying the body as I had previously read up on the Epstein-Barr virus and its sinister presence in our bodies (the majority of the population of the Western world) and its manifestation in what are commonly referred to as "mystery illnesses". Although I am a generally fit and healthy 58 year-old, I have a history of upper respiratory issues (I've had pneumonia twice and pleurisy) and I suffered from adrenaline fatigue for more than 20 years, I have also taken antibiotics for as long as I can remember.
However, since taking Penoxal every day for the past 11 months I not only recovered very quickly from Covid 19, but I haven't been ill or had to take any antibiotics. In fact, this period is the healthiest I have ever felt and I am certain that taking Penoxal has been absolutely critical to not only my recovery from Covid 19, but to enabling me to resist other viruses that continue to abound.
I have also got my 26 year-old son, who also is prone to suffering upper respiratory issues and has always had to take antibiotics, taking Penoxal every day and I have had to send it to him from the UK to Sydney, Australia and now, to Texas, USA, to keep him in supply. Now my husband, who has always resisted taking any supplements, is taking Penoxal every day. He is an ex-(heavy)smoker and Penoxal is rebuilding the damage smoking has done to his cells, as well as building up his immune system.
I also really appreciate that there are no negative side effects to taking Penoxal, and that I do not have to be concerned with it interacting negatively with the medication that I am on for an unrelated issue. Thank you for a brilliant product!
Kind regards, Adela
Informace k příběhu:
The story outlined is true and it was written by Adela. Would you like to share your story too? It will help others to decide and we will gladly reward you for it. SHARE YOUR STORY