Adam B. – bladder cancer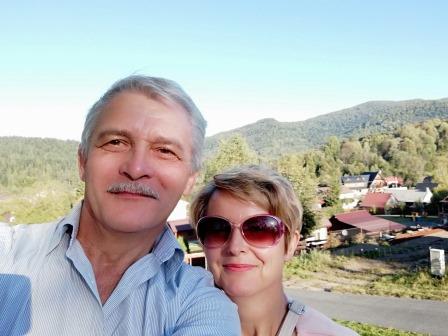 In August 2020 I was diagnosed with bladder cancer which proved to be malignant. In the same month I had surgery to have the tumour removed, because fortunately, it wasn't in an advanced stage of development. Having read many different publications about this type of cancer, I learned there was a strong chance of relapse. I was devastated as I'd shared a hospital room with a patient who'd been diagnosed with this kind of cancer too late, forcing the doctors to perform a so-called cystectomy, i.e., remove his entire bladder, a procedure associated with life-long daily inconveniences.
Once back home, I went online to look for some medicine for this disease and stumbled upon Penoxal. The description said it's supposed to help immunise healthy cells against cancer. I bought the medicine and began taking 2 capsules per day. After undergoing preventive BCG treatment, as well as using Penoxal for 6 months, I went for a cystoscopy check-up where a physician took a sample. There was no trace of a tumour anywhere. Naturally, I have to continue going for check-ups from time to time but I remain optimistic. Penoxal helped my body fight the disease. I keep taking Penoxal, without suspending the treatment. My other experience with Penoxal:
My family were not able to sail through the coronavirus pandemic without issue—my wife and daughter showed symptoms of having contracted the virus though surprisingly, I displayed none. Also, I suffered from no infections such as sore throat, cold, or coughing throughout the winter which had never happened before. I believe this was due to Penoxal's immunising effects.
I recommend Penoxal to all those sick, as well as healthy people who are in a high-risk group and should take the medicine as a preventive measure—it's worth it.
Kind regards, Adam.
Information about the article:
The story outlined is true and it was written by Adam. Would you like to share your story too? It will help others to decide and we will gladly reward you for it. SHARE YOUR STORY